Business Hours:  Monday – Friday | 7am-3:30pm | Subject to Cass County Holidays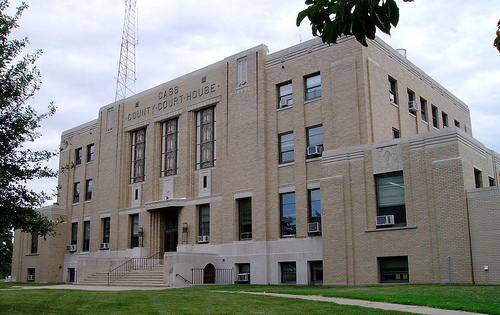 Cass County Courthouse
5 West 7th Street
Atlantic, IA 50022
(712) 254-1500
fax: (712)243-3701
Cass County Zoning & Subdivision Ordinance was adopted in 1962. It was updated in 1982 and again in 2003. The Cass County Zoning department is responsible for the zoning in the rural areas of Cass County.
The Cass County Zoning Commission is a five (5) member board that hears and makes recommendations on requests for rezoning and subdivision plats. The Commission makes recommendations to the Board of Supervisors, which has final say in these matters.
The Cass County Zoning Board of Adjustment is a five (5) member board that holds hearings and issues decisions on applications for Special Exception Uses, Variances from the requirements of the Zoning Ordinance, and appeals of decisions by the Zoning Administrator. The Board of Adjustment has the final say on matters in which it has jurisdiction.
Cass County residents who are planning to build, rebuild, alter, enlarge or move any building or structure on their property are required to complete an Application for Building Permit.
Existing acreages in the County shall be a minimum of one (1) acre. Any new acreages surveyed off farms after September 1, 2005, shall be a minimum of three (3) acres.
Any new acreage in the County that does not have an E-911 Address will have to fill out a New Address Application to get your E-911 Address.